Getting yourself branded – for the right reasons – is one of the easiest ways to take your business… your income… and your life to the next level. 
By getting yourself branded for your expertise on a particular topic you become the 'go-to' person. You can charge more for your products and services. You can open the door to all sorts of amazing opportunities. 
But… "How do you get branded?" I hear you ask.
Well thankfully, that's much simpler (and affordable) than you may think.
Raymond Aaron is a New York Times Best Seller, author over 140 books and world-renowned speaker.
In this very quick, no fluff video, Raymond Aaron explains the 4 ways you can get yourself branded:
So, how do you know when you're branded? 
And here's the answer…
…when someone says well about you, you're branded. That is the difference. 
Every wealthy person and every successful company is branded. 
How many ways are there to get branded? 
There are four. 
I'm going to teach you all four ways and then you choose one. 
So branding technique #4 is branding by association. 
Who do you hang with? Who are your buddies? I showed you pictures of me with almost a hundred of the most famous people in the entire world, but you may not have famous author colleagues. So you don't qualify for this one. That's okay. 
Branding technique #3 is branding by testimonial. 
You might say, "Oh yes, I've got lots of testimonials." 
Write this down – this is critical and you've never heard it from anybody else. Testimonials can not be from your clients. 
You might say "What? Of course they're from your clients." 
No, because let's say you're trying to sell me something and you say, "Look what Mary McGregor said". 
And I say to myself, "Who's mayor McGregor?" 
It's not very convincing because I don't know who this person is. 
But if you say, "Look what Gweneth Paltrow said about me. Look what Wayne Gretzky said about me. Look what Sir Richard Branson said about me."
And then I say, "Oh, wow." 
So do I have a testimonial? Do I have a testimonial from someone world famous? Have you ever heard of Robert Kiyosaki? Have you ever heard of his amazing book Rich Dad, Poor Dad? Actually, I like his second book better – Cashflow Quadrant. Here's what Robert Kiyosaki says about me:
"I thank Raymond Aaron and his tapes on goal setting for helping me achieve more with less stress."
Wow… wow… wow! 
When a big guy like Robert Kiyosaki says a big thing like that, is that a big deal? Absolutely. 
Now you might be skeptical and say, "How do we know he said that?"
Because he wrote it on page 187 of his second book. There it is: 
"I thank Raymond Aaron and his tape on goal setting for assisting me in achieving more with a lot less stress."
Wow… wow… wow! 
But you may not have great testimonials from world famous celebrities. It's okay. You've only blown two techniques. You still have two branding techniques left. 
#2 is branding by achievement – were you recently the mayor of your city? Were you recently the prime minister or president of your country? Did you recently win a Nobel prize? Did you recently win an Olympic gold medal? Did you recently get a world record? 
No? Hmm. Well, let's see if I have any achievements. I've been in the "Who's Who" practically every year for 37 years and in every single one of those 37 consecutive years, I've been on the very first page. Though that's mostly for alphabetical reasons. 
I'm also internationally syndicated on radio talk shows around the world and you can be on radio and television too, but only if you've written a book. They don't want you unless you've written a book. 
I'm sure you've heard of the incredible movie The Secret. There were only 40 teachers filmed for that movie and I was one of them. And by the way, every single person who was chosen to be filmed for that movie had written a book. Are you starting to get the message? Why weren't you filmed for the movie The Secret?
Why don't you earn way more than you deserve? 
Why don't amazing miracles happen to you? 
Why aren't you sought out? 
Why don't they line up to give you money? 
Because you haven't written a book! 
And I've bought and sold over 1,100 properties across the country. That's half a billion dollars in buying and selling in today's currency. Wow. Wow. Wow. 
But you may not have great achievements. So you've blown three ways out of four. 
There's only one left. You're probably hoping it pertains to you because you've only got one left. And what is it? 
#4 – branding by WOW! 
Every time somebody says "Wow" about you, you're branded. And what is the easiest way to get somebody to say "Wow" about you?
You got it. Tell them that you wrote a book. Wow! 
That is the easiest way to get people to say "Wow" about you.
Want to discover more secrets to achieving online success? Then you need to make sure you attend our next ClickSeminars event. 
Click The Green Button Below to Join ClickSeminars.Live On Demand so that you can access the full training sessions from over 30 Best Internet Marketers all around the world at any time you choose!
Very Special Pre-Launch Offer
Your membership at ClickSeminars On Demand Today Only Your investment is $27/month
(That's Less than $1/day)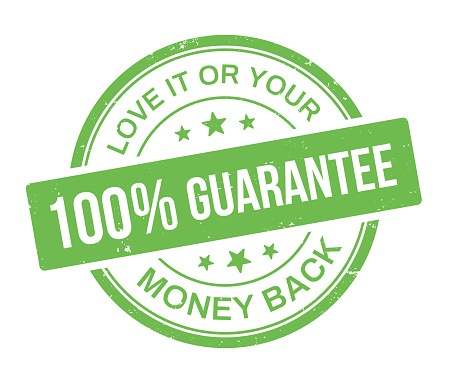 Your Membership with ClickSeminars.Live On Demand Comes with a No Question Asked Money Back Guarantee!
Simply let us know within 30 days of your payment, we will refund You. And You Can Cancel at Any Time!
Stay tuned and See You Again Soon Virtually at
ClickSeminars.Live On Demand!
From The Team of World Internet Summit now ClickSeminars.Live