Undoubtedly there were many businesses, and individuals, who struggled during the Covid19 pandemic. Sadly, many of those businesses were forced to close while others have suffered great financial losses.
However for much of the online world, Covid has in fact done the opposite.
Watch this quick video where Mark Ling, Affiliate Marketer and internet marketing veteran and one of ClickBank's Top 5 sellers of all time, shares his insights on why Covid has created the perfect storm… and how you can profit from it:
I was already doing successful as an affiliate and as an online marketer prior to lockdown, but then once lockdown happened, sales started going up and up and up even further. And newbies were finding it easier and easier to get started with this stuff.
So several things started happening and as a result, that makes things the perfect time to profit. Things like internet traffic has increased exponentially.
Since February 2020, 40% of advertisers have stopped advertising. So there's less competition. For many reasons they've stopped. Coca-Cola, Unilever… stuff like that. They don't like the way in which some social media sites are run. So they pulled their ads.
Then there are COVID reasons why, because some people can't ship their products fast enough due to shipping concerns. So they've limited their advertising there and, and many other reasons why.
And ad prices, as a result, have plummeted.
Online sales though have exploded because more people are actually online than before.
And these have added up to an unprecedented perfect storm profit opportunity for affiliate marketing ad buys.
So, you're probably wondering, "What are affiliate marketing ad buyers?"
Well, we are people who make money:
without needing an online store
without needing to do customer service, because we're the affiliate… we're promoting someone else
we don't need to build out huge giant websites
without content creation
without building a following
you don't even need an email list. In fact, most of my successful affiliate sites that are run using this method, have no email list at all.
Even though I'm big on email marketing, I've done extremely well with email marketing over the years, and yet I'm able to make huge profits from a lot of sites that are not even using email marketing. I'm just basically spending money to make money, buying traffic and turning it into sales. That's the simplest high profit business model going around.
And all we do is buy ads and get paid.
What is a super affiliate?
Well, I call a super affiliate someone who's basically in the top 1% of all our affiliates –  the people that make at least six figures a year online, maybe seven, or even up to eight figures a year. And we get special advantages and perks that can make it even easier to make more money.
We asked some people like our students and so forth, "How has COVID lockdown affected your affiliate ad buying business?"
And here's what people had to say:
Nick said, "COVID had a positive impact on my marketing business. It skyrocketed my sales and since the pandemic, it's consistently over a thousand dollars a day profits…"
Ernesto… since March he reached his first $10,000 day.
Elly is consistently now experiencing periods of over a thousand dollars a day.
And Jonathan has had his biggest breakthroughs during lockdown.
Angelo… the best performance he had last month was a 13 day spree of $87,000 in sales, a roundabout rate of profit around about 50%.
And Derek's obviously doing extremely well also. "If anything, sales actually increased because of all the extra time people are spending online since the pandemic began. To put it succinctly: costs went down, and sales went up."
So now's the BEST time to get started with this stuff and FAST because we don't know how long this perfect storm situation will last.
For more help in earning your income online, check out the next ClickSeminars event.
Click The Green Button Below to Join ClickSeminars.Live On Demand so that you can access the full training sessions from over 30 Best Internet Marketers all around the world at any time you choose!
Very Special Pre-Launch Offer
Your membership at ClickSeminars On Demand Today Only Your investment is $27/month
(That's Less than $1/day)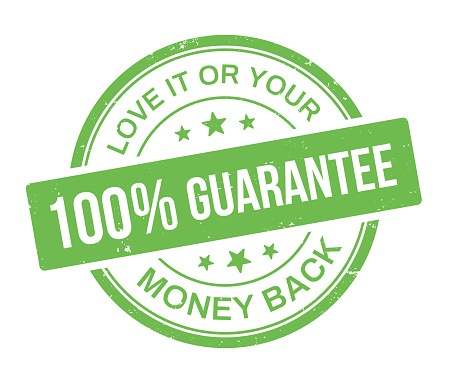 Your Membership with ClickSeminars.Live On Demand Comes with a No Question Asked Money Back Guarantee!
Simply let us know within 30 days of your payment, we will refund You. And You Can Cancel at Any Time!
Stay tuned and See You Again Soon Virtually at
ClickSeminars.Live On Demand!
From The Team of World Internet Summit now ClickSeminars.Live