One of the most important steps to getting results from your Search Engine Optimisation – SEO – is to make sure you have a strong foundation to begin with.
So… how exactly do you do that?
In this content-only video below John Pearce, super-simplifier explainer and SEO specialist, shares with us how to build solid SEO foundations:
Next let's look at our backlink foundation.
What do I mean by a backlink foundation?
Backlink is simply a link on the internet from someone else's website… the site that links to your website, that's all it means. A link back to your website. So our backlink is just a link, a link on the internet linking to your website.
We need to build the right foundation of links and we need to do this before we apply our super powerful links which I'm going to show you in step three.
So one of the main, probably the second or equal first, most important ranking factor, are links to your site… backlinks to your site. But they have to be right. And there are powerful ones for ranking and there are not so powerful ones for ranking.
But the foundation that I'm teaching here in step two is all about the not powerful ones, but the not powerful ones that make you look natural and what Google would call "white hat".
What they call "black hat" is bad stuff that Google don't approve of and white hat is stuff that Google approves of. So the right foundation keeps us looking white hat and natural in Google's eyes.
So what do we need to do?
First of all, put out a press release.
Now, most people think press releases have to be like the president of United States making an announcement or something, or Boris Johnson. No… press releases can be very, very trivial, not very exciting, but you can still get press releases out there.
You want to use either a company called PressCable, which you may have heard of. Or MarketersMedia. You can use PRWeb. PRWeb is a little bit expensive. PressCable or MarketersMedia are about $150. Just pay the money. Write an article about your website, send it out, get it submitted.
And what a press release will do is… Google loves them. They're very natural. They're very expected. They will promote your business. They will give you a good foundation. And as part of this step two, as well as actually generating some traffic from that press release. You'll be surprised even fairly boring topics will generate some traffic of people who are interested in your niche, who will see the press release. They'll be posted all over the internet. These press releases go out all over the internet and will end up on your website.
The second thing you want to do is you want to put your URL, your domain name, your website address in any YouTube video descriptions that you have.
If you don't have any YouTube videos, then get a few made. You can go to Fiverr. You can get someone to make you like five or 10 YouTube videos – very simple videos with graphics and music.
And in the description underneath the YouTube video, you can put your domain… your website address… your URL. They're not powerful links, but they're part of being white hat and natural.
The second last thing we use is infographic sites.
Those are sites which post up infographics. They're the little cartoony things that shows stats like numbers of people who've got Corona virus in so many weeks or whatever. But obviously you don't do it about Corona virus, you do it about your own business.
There's a service there that we use called SubmitCube and again, you get another, not very powerful, but a lovely white hat, natural set of links from these very white hat natural services – infographic sites.
And the last thing we do are blog comments. Now blog comments, I'm not talking about the spammy stuff that goes on a lot, and there's still a spammy blog commenting going on. Nope, take half an hour of your own time. Go to really powerful high traffic, authoritative blogs, read the blog posts and make a real live comment about the post from you to the author, commenting on the post. A real one, not a spam one. A real one, and it will be approved.
You could put a link in any blog comment… you put a link to your website.
You don't have to do many. A half dozen will be fine. It'll take you half an hour to do where you can post a high quality comment and get a really natural powerful link from the point of view of authority.
It's not going to rank you, but it's really important in this foundation.
So with those four steps, we've now built the foundation. It's going to help our ranking a little bit. It's not a powerful ranking method, but it's a prerequisite to the powerful ranking that we're going to bring in next.
To learn more practical tips like this, be sure to join us at the next ClickSeminars event. 
Click The Green Button Below to Join ClickSeminars.Live On Demand so that you can access the full training sessions from over 30 Best Internet Marketers all around the world at any time you choose!
Very Special Pre-Launch Offer
Your membership at ClickSeminars On Demand Today Only Your investment is $27/month
(That's Less than $1/day)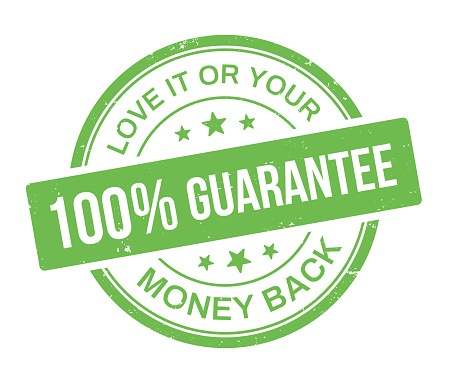 Your Membership with ClickSeminars.Live On Demand Comes with a No Question Asked Money Back Guarantee!
Simply let us know within 30 days of your payment, we will refund You. And You Can Cancel at Any Time!
Stay tuned and See You Again Soon Virtually at
ClickSeminars.Live On Demand!
From The Team of World Internet Summit now ClickSeminars.Live