According to Alicia Lyttle, who has over a decade of experience in helping others to build their own online, freelancing businesses, it's super-easy to create a stunning eBook cover in less than 5 minutes. And better yet, you can do this for free. 
Why is this such a valuable skill? 
Simply because there are 1,000s of people who will pay you to create their eBook cover for them. Freelancers all over the world are making full-time incomes from doing this, and it's never been easier to do.
Watch this quick video below to see exactly how Alicia creates this stunning eBook cover… and how you can too.
So anyone want to see how to create eBook covers? 
I will take the time to go live, to show you how to do it, because if it's something that could make you $2 million, I think it's worth showing you how to do it. 
What I'm going to do is I'm going to type in eBook covers. And right now I am in a software tool called Canva (https://Canva.com).
You can find it at https://Canva.com and it's completely free to use. I show you in my training, how to always use it for free – canva.com. 
We're going to go live to Canva and type in eBook cover. 
And now what I want to do is I want to look for a template that I would love to use to go live. This is probably the hardest part. I picked a blank template just to open up the website so that I could see more templates. 
Now look on the side of my screen, where I'm showing you all of these Canva templates. The hardest part is picking one. That is good, because there are so many good ones, but I don't even know what title I'm going to use to create a book. 
Anybody ever wanted to write a book, give me a book title so I can make one really quickly. I didn't think I would have time to go live so I didn't plan on it. 
Let me use this one. So look at this template – here's the design that I'm going to make. And I'm going to create a romance novel. 
So this is the eBook template. Someone has just hired me to create an eBook cover. 
I'm going to go as fast as I can. Someone time me on how long it's going to take me to create this eBook cover while teaching you at the same time. Read, set, go!
So I pick the template that I want. Now I'm going to click on photos on the left hand side, and I'm going to search the photos for romance because I'm going to write a romance book.
Now I see all these great romance photos, and I've got four photos here that I want to replace. So I'm going to find four romance photos as quick as I can.
The first one I'm dragging into that first box and I'm scrolling down. Wow. So many great photos. The second one I'm going to drag over here. Oh, so many good ones. Ooh, I really like this one at the top. And then since it's romance, we need a heart. 
That was pretty easy. 
I want this heart to shift over more. So I'm going to double click it to open up. And then, all right, now I'm good with that. 
Now I'm to change the title… the title of this is guerilla, but what I want the title of this book to be called is "Love Me". And then I'm going to change the subtitle at the top, which says an art penguin series.
"The art penguin series"… I'm going to change this into the "Tom Hua Romance Series". 
And then the subtitle here, "The Art And Evolution Of Graffitis"…  I'm going to put "The Art And Evolution Of My Love". 
And then instead of it being by Christopher Barnes, we're going to make this – let me see someone in the comments that I need their first and last name – Theresa Duncan, right. 
There. Our book cover is done. 
Was that fast? Does it look awesome? I love it!
And so all I would do now is click on download and it downloads that cover. And it's completely done.
When you know how to create an eBook cover for free and in under 5 minutes, and knowing that there are 1,000s of people eager to pay someone to create their eBook cover for them, can you see how easy it becomes to make money with this business model?
Click The Green Button Below to Join ClickSeminars.Live On Demand so that you can access the full training sessions from over 30 Best Internet Marketers all around the world at any time you choose!
Very Special Pre-Launch Offer
Your membership at ClickSeminars On Demand Today Only Your investment is $27/month
(That's Less than $1/day)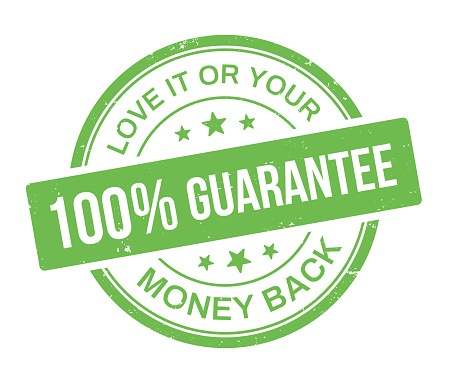 Your Membership with ClickSeminars.Live On Demand Comes with a No Question Asked Money Back Guarantee!
Simply let us know within 30 days of your payment, we will refund You. And You Can Cancel at Any Time!
Stay tuned and See You Again Soon Virtually at
ClickSeminars.Live On Demand!
From The Team of World Internet Summit now ClickSeminars.Live