One of the most critical things you need in order to sell anything online is to have an irresistible offer. Without this, you're only making it difficult for your potential customers to make a decision to buy your solution to their problem.
Watch this quick video where award-winning internet marketer and influencer, and 9-times bestselling author, Tracy Repchuk, shares all the essential info on how to create an irresistible offer.
You need to create that irresistible offer. This is the linchpin to successfully creating a program that people want. And the best way to do this is to know that simple sells.
So to help with your success, your offer needs to fit on one sheet. It's a maximum of six main steps.
You want to add bonuses and you want to make it easy to understand.
Then when you present your offer, it is in one simple and clear sheet. Again, easy to understand so they know what they are getting and for how much. And here are just some examples of member offers and you'll see they're broken into three main sections.
So we're going to go through each of those.
Now the core modules at the top, there's the over the top bonuses in the middle section. And then the bottom is all about fast action bonuses.
Let's take a look at my offer here. The first step is to come up with the six main steps or core modules. So we'll take a look at – just as we described:
the target market
irresistible offer
market your course
deliver your course
the a hundred K focus formula and
streamlining your sales
Now I'm only doing five in this presentation for the sake of time, but streamlined sales is how you automate this whole thing.
So then there is the middle bonus section, right? Your bonuses offer on the one sheet will be that piece that makes the buyer pull out their wallet or get out of their chair and go to the back of the room.
It is the creation of this section and the presentation of it that makes or breaks the success of the close. This should be 10 times the value of the offer either creating so much value that they can't resist it, or there is something so amazing in here people would actually have bought it just for that.
This is giving a person what they want and then delivering what they need with your core trainings.
This combination gets them so excited and builds their desire to where they say, "I want that!"
But you're not done. The last section is the kicker. It will cause any stragglers to get up and take action. This is where you add your fast action bonuses.
So what happens is that if they haven't purchased by this time, you want to create a sense of urgency and scarcity. So when doing this, you can include a one day live training or things such as if they buy in the next 10 minutes they could have a deep discount or save lots of money, or you can include limits such as the first 10 buyers or time limits or offers that include limited bonuses for certain numbers if they pay in full.
I often give a one-on-one strategy session for people that pay in full that's valued at $1,000 for a $1,000 product.
And if they do it in the next 15 minutes or so, it is a no-brainer buy.
For more help in earning your income online, check out the next ClickSeminars event.
Click The Green Button Below to Join ClickSeminars.Live On Demand so that you can access the full training sessions from over 30 Best Internet Marketers all around the world at any time you choose!
Very Special Pre-Launch Offer
Your membership at ClickSeminars On Demand Today Only Your investment is $27/month
(That's Less than $1/day)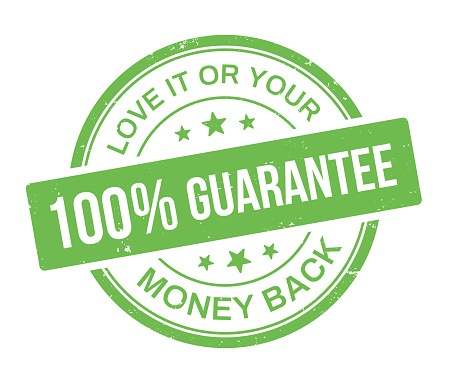 Your Membership with ClickSeminars.Live On Demand Comes with a No Question Asked Money Back Guarantee!
Simply let us know within 30 days of your payment, we will refund You. And You Can Cancel at Any Time!
Stay tuned and See You Again Soon Virtually at
ClickSeminars.Live On Demand!
From The Team of World Internet Summit now ClickSeminars.Live