Did you know that Facebook is one of the most popular social media platforms on the internet, making it the perfect place for your potential customers to hang out, regardless of what niche you're in?
And did you know that there are many people making a full-time income from Facebook?
If you're not one of these profiting from this platform then maybe it's time to change that so you can earn your share of the profits too.
John Lee is Co-Founder and CEO of Wealth Dragons Group PLC, best-selling author and one of the UK's most dynamic young propetreneurs.
Watch this quick video below where John shares his tips on how to make money on Facebook:
I want to talk about Facebook's monetization strategy. A lot of people right now are making posts, but the problem is if you're making posts on Facebook, the only people that are going to see this are all your friends, right? And the problem with that is your friends are not your buyers.
So we must show it to people who are ready to buy your product.
Facebook has been data mining people for years. I'm going to teach you a way where you can make a post, but only show it to buyers. So it's not your friends, but it will show to your buyers.
You also need to get 10,000 followers on Facebook in seven days.
Why?
Because we've come to a point in life now where people judge you, based on how you look, how you sound, the color of your skin, your status… and it's just how the world is.
I mean, if you walk down a city centre and you see all these people stood outside this restaurant, what does it tell you? What do you assume? You assume that the food's good, right?
But if there's no one stood there, you assume that the food's bad. It's the same with your business.
If someone comes to your business and you've got one follower, or if you're a coach or mentor or trainer or a restaurant, or whatever and you got like one or two followers, people would just assume that it's not that good. So that's why it's really important to get followers.
I'm going to show you some of the strategies we can use to do that.
Massive lead generation – one of the best ways right now to generate leads is on Facebook.
And it's the cheapest time to advertise right now on Facebook. And it's generating really, really fast leads.
Also, Facebook – I was one of the 50 people in the world who Beta tested Facebook's Supporter Platform. What that means is at the end of this year, Facebook will launch its Supporter Platform where you can get paid now to make posts and people have to pay you a monthly subscription in order to follow you. So it's pretty powerful.
So how do we do these dark posts?
Well, we click on create an ad.
And here we have demographic targeting.
One of my students is a wedding photographer. He said, "John, look, could you coach and mentor me? But I don't have a physical product. I sell a service. I'm a wedding photographer."
I said, "Dennis, check this out. We can literally type into the search engine within Facebook, and we can look for people that just got engaged three months ago. So there are 99,000 people in the United Kingdom that literally just got engaged."
And now he makes posts and these posts are specifically targeted at people getting married. So that's how he gets all these bookings for the weddings.
Entertainment… how many of you are big fans of Avengers?
So Avengers end game did $1.2 billion in the opening box office.
How?
Because they targeted everybody who loves entertainment and loves watching films. So now when you go to Facebook, you're going to start seeing all the films that are just superhero movies. And you're more likely to go and buy a ticket to go watch the film.
Also one of the actors from this film contacted me. He saw me on Instagram. He contacted me and we went for dinner. His name's Benedict Wong. He played a character called Wong in Dr. Strange. There was a film called Avengers: Infinity War and Marco Polo, Interstellar, and Avengers End Game.
If you do food and drink, let's say you've got a restaurant that can target people that love desserts. So this restaurant in London has an hour queue outside its shop. This was before COVID-19, but they'd always have an hour's queue outside the shop.
Why?
Because they can target everybody that just loves desserts.
If you do e-commerce, look at this – if you type in "yoga" there's 180 million people.
So the key here when you're targeting, marketing is targeting.
If you want to create a brand, you must first create demand.
What happens is when you made that post, you start to get people showing up in the newsfeed, they click on that link. They contact your company. And voila… you've now got an inquiry where you can sell your products and services.
The key every single day on social media is to create as many inquiries as possible for your products and services. If there's no action, there's no money. The more action you take, the more money you make.
Want more tips, resources and help earning money from the internet?
Then be sure to check out the next ClickSeminars event.
Click The Green Button Below to Join ClickSeminars.Live On Demand so that you can access the full training sessions from over 30 Best Internet Marketers all around the world at any time you choose!
Very Special Pre-Launch Offer
Your membership at ClickSeminars On Demand Today Only Your investment is $27/month
(That's Less than $1/day)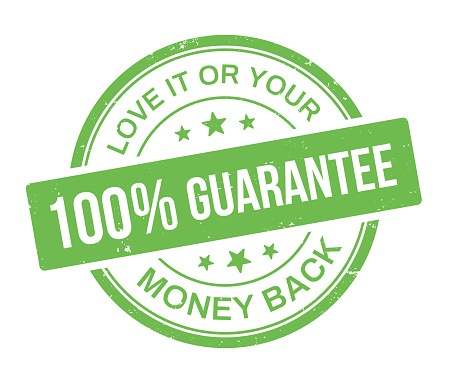 Your Membership with ClickSeminars.Live On Demand Comes with a No Question Asked Money Back Guarantee!
Simply let us know within 30 days of your payment, we will refund You. And You Can Cancel at Any Time!
Stay tuned and See You Again Soon Virtually at
ClickSeminars.Live On Demand!
From The Team of World Internet Summit now ClickSeminars.Live