Instagram is currently one of the fastest-growing social media platforms.
With its popularity and massive following comes many opportunities for you to make money… if you know how.
In fact, children as young as ten years old are making up to $20,000 PER MONTH on Instagram!
In this quick video below, Co-Founder and CEO of Wealth Dragons Group PLC, best-selling author and one of the UK's most dynamic young propetreneurs, John Lee, explains his strategies for making money on Instagram:
The first Instagram strategy is the Followers Strategy.
Instagram has something called Instagram Explore. We need to push, because on your Instagram only your friends will see it. But when it pushes from Instagram into Instagram Explore, it will go to the billions of people that use Instagram.
So you'll push it. And that's when your posts will trend and start to go viral. That's a follow strategy.
The second strategy is the Influencer Strategy.
The new trend in any business model… have you heard of the term Instagram influencer or YouTube influencer, or just influencer? Now the way people are making money, they're getting followers on social media and they're charging people money to make posts.
That's why the influencer strategy is so good. That's why you want to get followers.
The third is the Bio Link Strategy.
The three types of accounts in Instagram, you've got your personal account, creator account and business account, right?
After this, make sure you turn your Instagram account into a business account. Go to settings, turn it to business, and now you can put it link directly in Instagram.
When people click, they go to your shop and they can buy.
The is also Collaboration Strategy.
I'm going to tell you right now, I'm going to give you a free strategy. This is normally something I teach at my three-day bootcamp. But it's a free strategy.
This is how I got over 1 million followers in one year on Instagram.
You know that influencers make money. I know kids – like I'm talking about ten-year-olds – that are making $20,000 a month. It's insane! The world's changing.
What I did is… the fastest way to get collaborations is by finding an account that has over a million followers.
Why?
Because accounts that have over 1 million followers are under a lot of pressure to create content.
If they don't, they start losing followers.
If you can save them time and create some good content, ask them to post it, but to tag you in the descriptions.
When people watch that video, they will click to go to your profile and then you'll get a follower.
I got like six and a half thousand followers from this guy in 24 hours.
This guy did the same thing.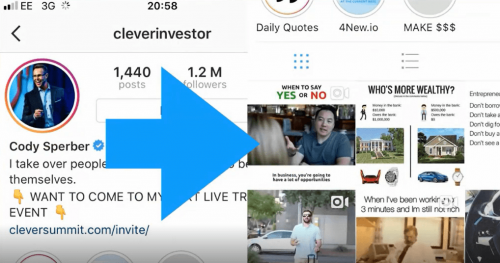 He's got 1.2 million followers and I got three and a half thousand followers.
Another one had 1.1 million followers and I got two and a half thousand followers out of it.
So I got over 10,000 followers in a really short space of time. I can put a link in my bio so they can click the link and go to my shop to buy.
This is how you drive traffic. I took this screen grab a couple of years ago. I had 322,000 followers, but I'm still doing over seven figures by this exact same strategy.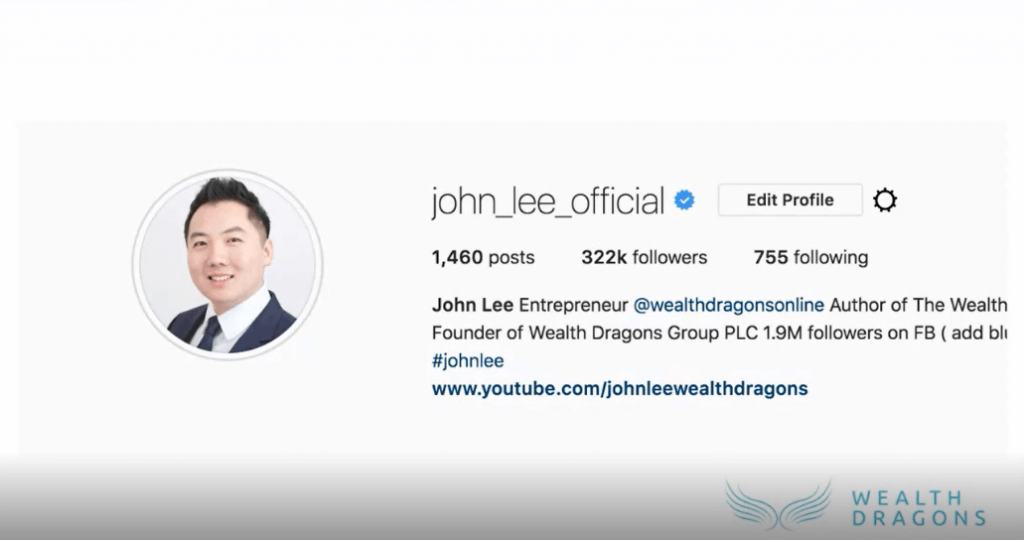 To learn more about how you can make money online don't miss the next ClickSeminars event.
Click The Green Button Below to Join ClickSeminars.Live On Demand so that you can access the full training sessions from over 30 Best Internet Marketers all around the world at any time you choose!
Very Special Pre-Launch Offer
Your membership at ClickSeminars On Demand Today Only Your investment is $27/month
(That's Less than $1/day)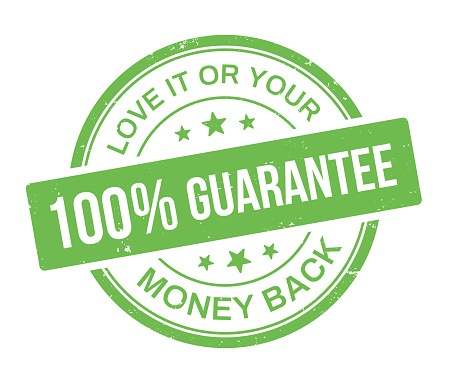 Your Membership with ClickSeminars.Live On Demand Comes with a No Question Asked Money Back Guarantee!
Simply let us know within 30 days of your payment, we will refund You. And You Can Cancel at Any Time!
Stay tuned and See You Again Soon Virtually at
ClickSeminars.Live On Demand!
From The Team of World Internet Summit now ClickSeminars.Live