FREE LIVE TRAINING: Thursday 8th July 2021, 7.30pm (London Time)
"Dramatically Increasing Your Earnings By Building Your Brand And Positioning Yourself As The Most Desired Celebrity And Authority Figure In Your Market Place!"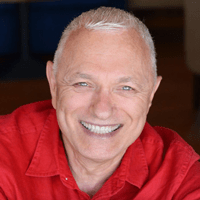 For 38 years Raymond has traveled the world mentoring high performers.
He has authored and co-authored 147 books- including New York Time Bestsellers .
But this one strategy that you will learn has opened more doors for him than anything else you can possibly imagine.
And you can do this NOW!
It's allowed him to build wealth and live the life only few can even dream. (…and I don't say that out of hype, Raymond is an adventurer and true lifestyle entrepreneur who has even completed the Polar Race at the age of 62 – journeying 350 miles on foot to the North Pole)!
#1. The CRITICAL element the wealthy and top celebrities have that you're missing – and how it's preventing you from earning the income you deserve.
#2. How to be an authority in your marketplace and fast track your success in 2021 with one key "shift" in your brand. (You can do this even if you're just starting out.)
#3. How to share your message to the world and be seen as a respected authority and market celebrity even if you're completely unknown today!
#4. How to attract all the customers and clients you can handle!
And much more!
Register Now for our LIVE TRAINING On Thursday 8th July 2021, 7.30pm (London Time)