Without a doubt, being a published author brings many benefits. 
Credibility, visibility, reputation, media opportunities, speaking opportunities and a higher income potential are just the beginning. Not to mention the people you get to meet and the doors your book can open for you. 
The best part is, being a published author these days is much easier than you might think. 
So why do more people not take to writing a book? Why are there still so many who plan to write a book… 'one day'? 
Raymond Aaron, author over 140 books and New York Times Best Seller, hears the same excuses over and over again. 
Watch this short video now where Raymond overcomes every one of these… so you have no more excuses for not writing your book:
Here's your excuses:
"I don't have the time." 
Excuse me? It takes only 10 hours. The average person in the Western world watches 11 hours of television a week. That means you could write 52 books this year and still watch your favorite TV show. Wow!
"But I'm bad at English." 
You don't have to worry. Only your editor sees your manuscript. And the editor's job is to make you look great. 
Editing and formatting, by the way, is not included in the program (even though you need it) because the cost is very small the way I teach you how to do it. And I also teach you how you might be able to get it for free. So don't worry about it. 
"I've never written anything before."
96% of everyone who's registered for my book writing program over the last seven years has never written a book before and their book comes out because I have a beautiful program that shows you exactly how to do it.
"But I don't know what to write about."
Well, I want you to write. Not just write a book, but to write a book that makes you money. So I personally work with you. When I say I personally work with you, what I mean is I personally work with you. That means my mouth to your ears and your mouth to my ears. We talk by phone, by Zoom. We talk – we actually talk, you and me. I guarantee it. 
"But I'm just an employee." 
Then get ready for raises, promotions and job offers. 
"But I'm a professional. We're not allowed to advertise." 
That's true. Professionals are not allowed to advertise. However, a book, though it's the greatest advertisement you could ever have, is not classified as an advertisement. And so you can do it. It's amazing.
"But I don't know much."
You actually know much more than your readers and that's all that counts. 
"What kind of books should I write?"
You should write a non-fiction book about what you want to make money at so you'll be considered as a branding expert in your field. But you could also write a fiction, an autobiography, a poetry book, a children's book, a calendar… whatever you wish. It'll still work. 
"How much does it cost?" 
Well, the cost as much as a small car. But if you can't afford it, you better join. If you've been working for five… 10… 20 years and you don't have a few thousand dollars to rub together, then you better do something different. 
And this is the most powerful 'something different' you're ever, ever, ever going to get offered.
For more practical, profitable strategies to take your online business to the next level, don't miss our next ClickSeminars event.
Click The Green Button Below to Join ClickSeminars.Live On Demand so that you can access the full training sessions from over 30 Best Internet Marketers all around the world at any time you choose!
Very Special Pre-Launch Offer
Your membership at ClickSeminars On Demand Today Only Your investment is $27/month
(That's Less than $1/day)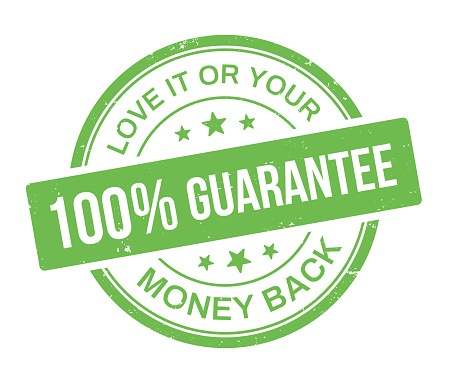 Your Membership with ClickSeminars.Live On Demand Comes with a No Question Asked Money Back Guarantee!
Simply let us know within 30 days of your payment, we will refund You. And You Can Cancel at Any Time!
Stay tuned and See You Again Soon Virtually at
ClickSeminars.Live On Demand!
From The Team of World Internet Summit now ClickSeminars.Live