Have you ever heard of the Spotlight method when it comes to marketing your course?
Very few people have heard of this, so chances are you're wondering what the heck we're talking about.
Quite simply, this particular approach to marketing can save you not only a lot of time and money, but it helps you to get the RIGHT students for your course.
In this short, content-only video award-winning internet marketer and influencer, and 9-times bestselling author, Tracy Repchuk, explains exactly what this method is and why it's so successful
Now you're at the step where you need to market your course.
The key to the success of this step is to remove the big picture of what you have been used to with social media. Now, this is not about blasting notices to your social media that will mostly get ignored. We're not going to broadcast our message and hope somebody reads and responds to it.
You're going to use the spotlight versus the 'spray and pray' approach. You're going to leverage the power of your irresistible one sheet… you're going to find a prospect connect, educate, and close them.
Just like Laura did, who was a massage therapist. And when COVID hit and her business was not able to proceed as it was she pivoted.
Laura says:
"So I had the opportunity to work with some of their coaches, for instance, Tracy Repchuk. She taught how to create an online course. I created my online course with her. I sold 10 and I made $3,000."
And you'll have heard a magic number in there. Why is this so doable?
Because your goal is to just sell 10 people at an introductory course of $297 giving you the starter income of $2,970. And as an absolute, never-sold-before person, you can do this.
You don't need fancy launches or big lists. We're starting this simple, old school… very little technology, a PDF, and a few people.
Now you're probably thinking, "But I'm worth way more than that".
And the answer is you absolutely are. But if this is your first time doing this, you want to get paid to create the content and you want it to be fast and easy.
Once your offer sheet is done, you can have filled your class in as fast in an hour or be on your way to bigger money, which I'm about to show you. And then the next time you do this, you'll charge $497 and then $997, then $1,997 and then $4,997.
This is just for your first time. And that's what makes it so irresistible and a big win for you too, because they are paying for you to create it. You are gifting them the transformation they want at a really low price.
Now, can you sign up more than 10?
Absolutely!
The highest I've had was around 77 units from a ground zero client who had never sold, but I want you to get at least 10 people. Because this is how the $100k formula I'm going through. It's five phases.
We'll move you to the six figures. And it requires that as a starter base to be able to launch from.
So could you find just 10 people who need to know what you know, teach and do?
If you want to be "in-the-know" with online business strategies and make sure you're not getting left behind, make sure you attend the next ClickSeminars event. 
Click The Green Button Below to Join ClickSeminars.Live On Demand so that you can access the full training sessions from over 30 Best Internet Marketers all around the world at any time you choose!
Very Special Pre-Launch Offer
Your membership at ClickSeminars On Demand Today Only Your investment is $27/month
(That's Less than $1/day)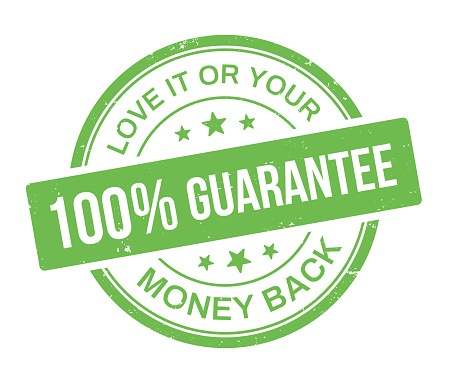 Your Membership with ClickSeminars.Live On Demand Comes with a No Question Asked Money Back Guarantee!
Simply let us know within 30 days of your payment, we will refund You. And You Can Cancel at Any Time!
Stay tuned and See You Again Soon Virtually at
ClickSeminars.Live On Demand!
From The Team of World Internet Summit now ClickSeminars.Live