Okay, so you've created your product and begun selling it online. Good for you… congratulations!
But now you may be wondering how in the world you're going to get enough sales of your product to earn a 6-figure income. Especially if you're selling a low-cost product.
This is actually much easier than it initially seems.
Watch this quick video where award-winning internet marketer and influencer, and 9-times bestselling author, Tracy Repchuk, explains the 5 phases you need to complete in order to reach $100k in sales.
This step is where we're going to hit the meat and potatoes and the big payoff. This is where the afterburners kick in, and you can push your profits through the roof and change your life without ever stepping outside if that happened to be the case. A little bit like now, for example.
This is where we will rapidly – only because of time – cover the five phases that help you reach the $100,000.
During your course, you are creating the know, like, and trust relationship with your members.
So in phase one, we sold your course from a piece of paper, and now the course is recorded and you made around $3,000. Okay? What's super is that phase two occurs naturally. When at about eight weeks, they start to panic that they won't be with you anymore.
What's going to happen to them?
At that point, you will drop a hint that something else is coming up so that it will help them to continue to get the guidance that they want.
Then at week 10, you're going to announce what this is, and this naturally occurs and leads to the phase two in general. It's a mastermind type program.
It can be whatever you're willing to do for around the $2,000 mark.
So let's say you meet a once a month and what will happen is that because of how they feel, about eight will want to buy that.
Okay, now here's where you add that extra bonus. That is… if they buy before the end of the program, you're going to give them a $500 savings making it $1,497. And in their mind now the program that they just did with you for 12 weeks was free, right?
Then now they get a full year with you. That's around $12,000 from your current members.
When I put it all together and it started to work, not just for myself, but for clients, I knew we had the formula to make it super simple for you. That was phase two.
So let's take a look at what happens at this point. We've had three outcomes.
Outcome #1:
The first is you have been paid to build your content. Yay.
Outcome #2:
The second is you have the recordings, which is a money making asset.
Outcome #3:
And then the third is you offered an irresistible upsell, which helps to automatically build your marketing funnel. Here's where the magic kicks in.
You see what most people do… what seems to happen is people arbitrarily make a course, do a coaching program, create a product and they don't feed each other and connect or integrate. This is why it fails or feels like a lot of work.
But when you follow this formula, it creates a marketing funnel for you. So your business will work for you.
So let's take a look to recap:
You did your initial offer.
This led to the upsell of a mastermind.
Then created a do- it-yourself version that you can sell by itself, and then strip apart into pieces if you want to sell individual modules.
Also if you want to offer a one-on-one coaching program, the entire funnel has been built.
When you organize this properly, that one course becomes so much more. You don't move on to another course or wonder what you should do next. You work that funnel around the clock, repeating, running the course with you again for that next higher price, until it starts to gain momentum.
For more insider-secrets on how to build a successful online business join us at the next ClickSeminars event. 
Click The Green Button Below to Join ClickSeminars.Live On Demand so that you can access the full training sessions from over 30 Best Internet Marketers all around the world at any time you choose!
Very Special Pre-Launch Offer
Your membership at ClickSeminars On Demand Today Only Your investment is $27/month
(That's Less than $1/day)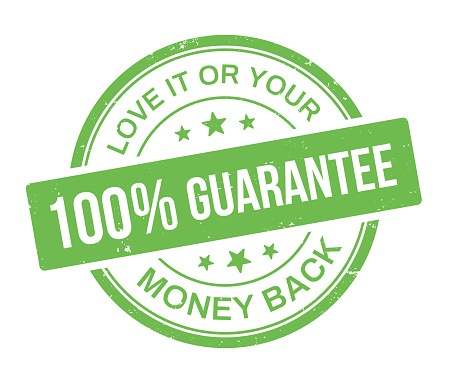 Your Membership with ClickSeminars.Live On Demand Comes with a No Question Asked Money Back Guarantee!
Simply let us know within 30 days of your payment, we will refund You. And You Can Cancel at Any Time!
Stay tuned and See You Again Soon Virtually at
ClickSeminars.Live On Demand!
From The Team of World Internet Summit now ClickSeminars.Live