Many new online business owners struggle for months trying to find their niche. 
Then, while some choose a niche and keep taking action, many more either choose the wrong niche or get so stuck with this step that they don't go any further. 
Yep… they often give up. 
The sad truth though is that finding your niche should actually be one of the quickest, easiest and most enjoyable parts of building an online business. 
In this short, to-the-point video below, 4-times best-selling business and mindset author and sought after international speaker, Paul O'Mahony, explains the secret to finding your niche:
So let's jump into finding your niche straightaway. Keep it simple. 
Let's listen to Zig Ziglar, the world famous speaker, who talked about business for years and years, and he says it so well:
"You can have everything in life you want if you will just help enough other people get what they want."
Notice the wording… "get what they want". Focused on others. First, figure out what it is that they want. And let's just give it to them, right?
Now, what do people want all over the world? 
Well, you might say they want everything? 
Actually, you have to boil it down to just two or three key areas that people want help. 
Number one:
They won't help with their health. 
Number two:
They won't help with the wealth.
And number three:
They want to help with their happiness and the pursuit of happiness. 
And the best bit about all of these areas is that they are completely addictive. There isn't one pill that solves your health for the rest of your life, right? You need to keep going back for more. 
The healthier you are, the more you'll invest in your health. The wealthier you are, the more you're likely to invest in your wealth. The happier you are, or the more you want the pursuit of happiness, the more you're going to look for motivational events and books and anything around personal growth and development.
And in today's world, believe it or not, there's almost half a billion – that's billion with a "B" – half a billion dollars being spent every day in digital products within these areas. Half a billion a day.
If you're wondering how you're missing out on the money that's flowing around right now it's because right now, you are the consumer. I want to show you how to become the producer. 
So rather than just spending money and making money for others, that you make it for yourself. 
So pick one of these… keep it simple. Only one to begin with. 
And your first objective, as far as I'm concerned, is to match your salary. Get to a point where you're making the equivalent of what you are today and your salary, because it's taken you a lifetime to get you to where you are today, salary wise – an entire life. 
But what if you could match that in just a few months with an online business and best of all, then you're no longer connected time-wise to your income. You're not restricted that you need to work for 50 hours to make that money. 
Once you figure out how to do that with an internet business, you can scale it as much as you like. 
Please write this down:
"Your income is an outcome of the amount of people that you help…"
And in brackets, after that, write down, "…not the hours that you work".
"Your income is an outcome of the amount of people that you help not the hours that you work".
For more help in earning your income online, check out the next ClickSeminars event. 
Click The Green Button Below to Join ClickSeminars.Live On Demand so that you can access the full training sessions from over 30 Best Internet Marketers all around the world at any time you choose!
Very Special Pre-Launch Offer
Your membership at ClickSeminars On Demand Today Only Your investment is $27/month
(That's Less than $1/day)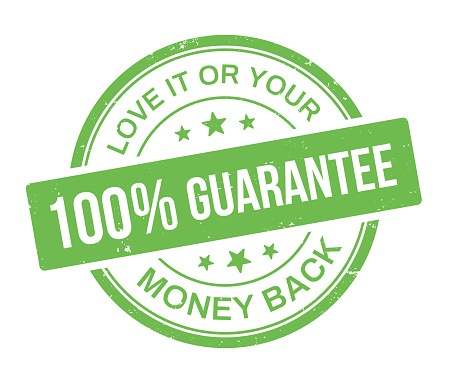 Your Membership with ClickSeminars.Live On Demand Comes with a No Question Asked Money Back Guarantee!
Simply let us know within 30 days of your payment, we will refund You. And You Can Cancel at Any Time!
Stay tuned and See You Again Soon Virtually at
ClickSeminars.Live On Demand!
From The Team of World Internet Summit now ClickSeminars.Live