When it comes to SEO – Search Engine Optimisation – there are so many things you could do, it can be incredibly overwhelming.
Black hat, white hat, algorithms, backlinks, authority, page rank, etc, etc, etc…
It's no wonder so many give up before they even begin!
But we know SEO is worth doing so… where do you start?
In this short no-fluff video John Pearce, who is a super-simplifier explainer and SEO specialist, teaches the first thing you need to do when you want to get your website ranked:
This is all about the website that you want to rank at the top of Google.
Step one is the website, web page or video that you want to get ranked. So it might be an Amazon page. It might be a YouTube video. It might be a page on any other third-party property or it might be of course your own website. Step one is all about getting your website, or webpage or video ready for ranking.
So this is what we do now. First thing then is if possible, we want you to use an aged domain.
What's an aged domain?
An aged domain is an old website that's no longer in use. So someone had a website some years ago, they ran it for a while. They had a business or whatever, then they stopped running their business, the website went away, they didn't renew it. And the website is gone.
Now we can access those websites on the internet. That's so massive that you can access these websites that are no longer in use and you can purchase them for $10.
Basically, you register them… you go to GoDaddy, and you register them for $10. Just the same as any normal website.
Why do you do this?
It's basically a ready-made SEO campaign. What I mean by that is, if there's been a website in existence before then it's already generated some traction with Google. It's already got some reputation with Google, some authority.
And what we're going to talk about later is some links pointing to it. And so it's a ready-made SEO campaign. You're getting a leg up for nothing by just registering an aged domain.
Now, where do you find the right kind of aged domains?
It has to be the right kind of aged domain. It has to be in your niche. It has to be in the same topic and it has to be good quality with good backlinks – backlinks just being links to the website.
Where do you find them? There's a bunch of complex tools that you can purchase that are available. Chris and I subscribed to them. I think we were paying about $500 a month at one point, for these tools.
But you can also go to ExpiredDomains.net. You can go to GoDaddy auctions where you'll pay a bit more than $10, but you can get very good websites there on an auction they run for expired websites.
There's another website called Moonsy, which is very good. And you need to check for quality – DA, PA… they stand for domain authority and page authority. They're metrics that you can look up on the internet on moz.com.
So you need to check for quality – domain authority, page authority – and lots of links; other people linking to that domain, to that website.
Or forget everything I just told you, and you can get them from our tool. We've sought to shortcut and make things as simple as we can right through so you can get them from our tool.
However, the key thing here is you're effectively getting a ready-made SEO campaign. That's already done. It'll give you a leg start.
If you don't want to get an aged domain, don't worry. You can do it with a brand new domain. Amazon and YouTube, they're already aged domains so that's fine. But if you're ranking your own business, you've already got a domain name that you already want to use, that's fine. It's just, if you have the option to start with an aged domain, it'll give you a slight advantage.
If you want to be "in-the-know" with online business strategies and make sure you're not getting left behind, make sure you attend the next ClickSeminars event. 
Click The Green Button Below to Join ClickSeminars.Live On Demand so that you can access the full training sessions from over 30 Best Internet Marketers all around the world at any time you choose!
Very Special Pre-Launch Offer
Your membership at ClickSeminars On Demand Today Only Your investment is $27/month
(That's Less than $1/day)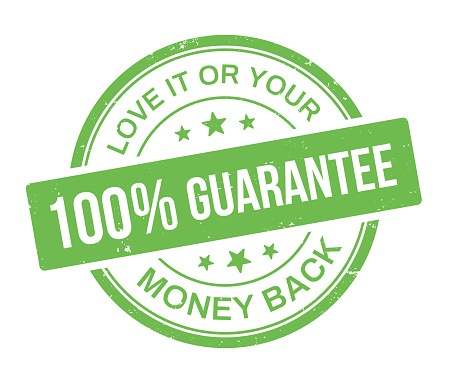 Your Membership with ClickSeminars.Live On Demand Comes with a No Question Asked Money Back Guarantee!
Simply let us know within 30 days of your payment, we will refund You. And You Can Cancel at Any Time!
Stay tuned and See You Again Soon Virtually at
ClickSeminars.Live On Demand!
From The Team of World Internet Summit now ClickSeminars.Live