There's no doubt about it… webinars are one of the best ways to make sales online, as well as to generate leads or share new information. 
But…
…not all webinars do this well. 
In fact, many webinars fail dismally. 
So how can you make sure your next webinar is on the other end of the scale – one of the successful webinars? 
Simple.
Make sure you follow Armand Morin's advice.  
In the following short, no-fluff video, Armand Morin, one of the world's leading internet marketers since 1996, explains exactly what your webinar needs to be a success.
Watch now:
So let's talk about what's needed for your webinar. Well, it's pretty simple. 
I need a

concept

, something that I want to share with the world. 

I need some

marketing

, a little bit of knowledge in order to make that happen. 

I need some

training

to be able to teach someone. In other words, I want to be able to teach someone something, because that's why they're going to attend. 

And I need an

offer

, something that I want to ultimately sell them. And that's basically it. 
That's the short version. 
Let's talk about the concept first. So what is it about? What do people want to know about? For example, you have skills that other people may want to know about.
You have something that you want to share with people. Now, again, let's just stop right there. Because what I just said is that you have a skill that other people might want to know about. That's one method over here. 
As an example, you might be an author. If you're an author, then maybe the content of your book is your topic. And you want to share with people what's in that book or that idea that you're promoting, and that might lead to a course, etc. 
But also some of you might have just a general message that you want to share with the world. Something that you feel is important. Something that you have found out that you want to just spread that word about it. And that's also content, of course.
And then there are some of you over here that are very specific. You have a product that you think is going to be life-changing. If people can use this product and see this product, then they're going to buy it. 
And then, underlying some of those things are of course ways to make money. 
But when you're talking about your idea of what people want to learn about really the sky's the limit in this case. 
So the first thing that you have to ask yourself is:
"Do people want to know about it?" 
How do you know? Search on Google.
Go to Google – are people searching for this?
Another way that you can do this is to go to trends.google.com, type it in, and you can see the popularity of that particular subject. So again, pretty simple.
And then you have to decide though, "Well, okay. I have something that's worthwhile. People are searching for it; they want to know about this". 
Then the next question is about the webinar. What is the purpose of your webinar? 
Now, some of you might be thinking, "Well, this is to sell something. It's to make money."
Maybe it is. It's not always the answer because our options are to sell something, right? That's one option. But it could be something else. It could be for leads. 
As an example, if you're a consultant, maybe the idea is not to go for the jugular – not to cut their throat. The idea is to not go for the throat, but really is to generate the lead. We want to talk to them first to see if we can help.
And that might be a better option. So you're going for the lead instead of the actual sales. 
So there are a couple options there, but whatever you're going to do, be clear of your intent. 
Whether if you want people to sign up, to get a free consultation, or to actually buy a product, be very clear, be direct. Don't beat around the bush. Just be direct. 
Tell people, "I want you to buy my product". 
Let me give you an example. Let me just make it really simple. At the end of this presentation, I'm going to make you an offer. It's no big secret. At the end of the presentation, you've seen several presentations already throughout this whole week. And at the end of every one of those presentations, I'm pretty sure that most of them made an offer. So at the end of mine, I'm going to do like everyone else and make an offer.
Now, I'm also going to tell you this, that the offer that I'm going to make you obviously is going to be about teaching you how to utilize webinars. Does that make sense? 
But at the end of this presentation, I'm going to give you a huge reason to want to do this. I'm going to give you a big reason, a huge reason why you want to do this particular program. So don't go anywhere. 
So again, be clear. 
You see… it doesn't have to be uncomfortable. 
I just told you at the end, I'm going to make an offer. But I was just very upfront about it because I don't think that any of you are stupid. I think you know already that I was going to do that. So why not just throw it out there in front of everybody?
You see what I mean? Don't be scared of, of selling, okay? 
But you also don't have to be a pushy salesperson in order to sell something. If you have something of value, let people know that you have something of value that they can't get anywhere else. That's what you need to do. Makes sense? 
So let's continue on. So now what you want to do is make this presentation valuable, but the idea really is to make the complex simple. Take the most complex thing about your subject and make it simple. That's what people want. 
If you can take something hard and make it simple, you look like a God, and that's what people want.
They want to do things easy. So if you can make their lives easier in some way, shape or form, you're going to win.
For more insider-secrets on how to build a successful online business join us at the next ClickSeminars event. 
Click The Green Button Below to Join ClickSeminars.Live On Demand so that you can access the full training sessions from over 30 Best Internet Marketers all around the world at any time you choose!
Very Special Pre-Launch Offer
Your membership at ClickSeminars On Demand Today Only Your investment is $27/month
(That's Less than $1/day)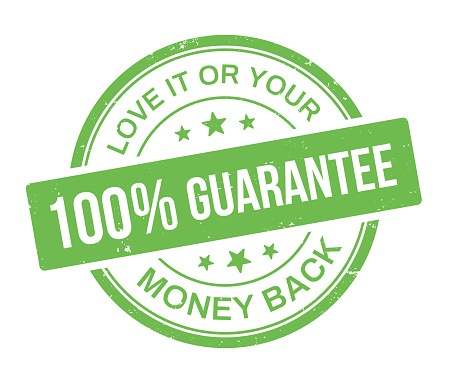 Your Membership with ClickSeminars.Live On Demand Comes with a No Question Asked Money Back Guarantee!
Simply let us know within 30 days of your payment, we will refund You. And You Can Cancel at Any Time!
Stay tuned and See You Again Soon Virtually at
ClickSeminars.Live On Demand!
From The Team of World Internet Summit now ClickSeminars.Live